ABOUT SUSAN
Susan gathers inspiration from the human form and from nature. In the following words she describes her artistic expression.
"I love color. When I see color it looks delicious. It excites me and delights me. Painting for me is a dance with color. It is spontaneous and passionate. It is a great source of pleasure for me. Playing as a child comes the closest to how I feel when I paint. I am so lost in timelessness and thoroughly absorbed, that all else in my life becomes suspended. I transcend all responsibility and experience the dynamic force of creation."
Susan Grimaldi is an internationally renowned Native American shaman, based in Montpelier, Vermont. She was born into the Choctaw Nation. At the age of 7 she had Rheumatic Fever and flew out of this world on the wing of an airplane, where she was healed and taught. When she returned she was no longer sick and she was changed. From that time on, she fell into a visionary state easily and had "knowing". Her Choctaw grandmother recognized her as a visionary, and she began teaching Susan. When Susan was 19, she was initiated as a healer and has been called upon to help people since that time.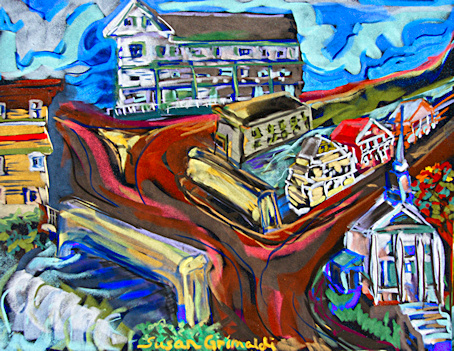 "Old Home Days" is an award winning painting shown at the VT Pastel Society's juried exhibit in the Governor's Office in Montpelier, December, 2010.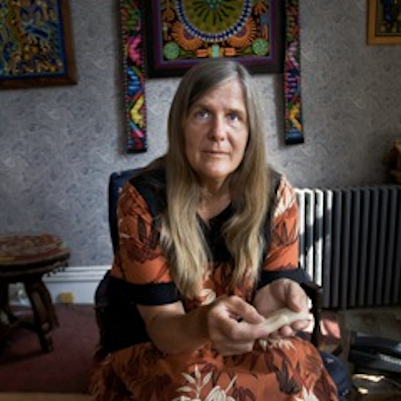 Her fieldwork has been pivotal for catalyzing the re-emergence of shamanism in China. Her dedication to cultural preservation has led her to the Amazon basin in Brazil and to the most remote northern taigas of Mongolia, where she filmed the shamanic traditions of the nomadic reindeer herders.
For more information on her shamanic work, you are cordially invited to visit her web site at: www.susangrimaldi.com
Her healing philosophy is nicely expressed in this brief poem:
People tell me of their suffering.
I listen closely.
While drumming,
I seek a vision of their healing.
Working with guidance,
I seek a wholeness for their soul.